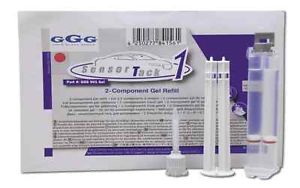 GGS 901 Gel from GGG
Review Author: Mike Powell
Review Date: Jan 20, 2015
Rating: 
 (5 / 5)
Summary: The best GEL Solution for a perfect rain sensor job every time.
What's Good:
So easy to use.
One kit will work on all autos.
You have time if you are outside using the gel. Its not like doing a windshield repair as soon as UV hits the glue it sets up.
What's Bad:
If its cold outside you need a heat box or some form of heat to speed up set time.
The Bottom Line:
I use this all the time. I do not carry a full set of rain sensor pads set.